The biogas station launched in 2017 in Rivne landfill. The facility`s capacity is 0.5 MW.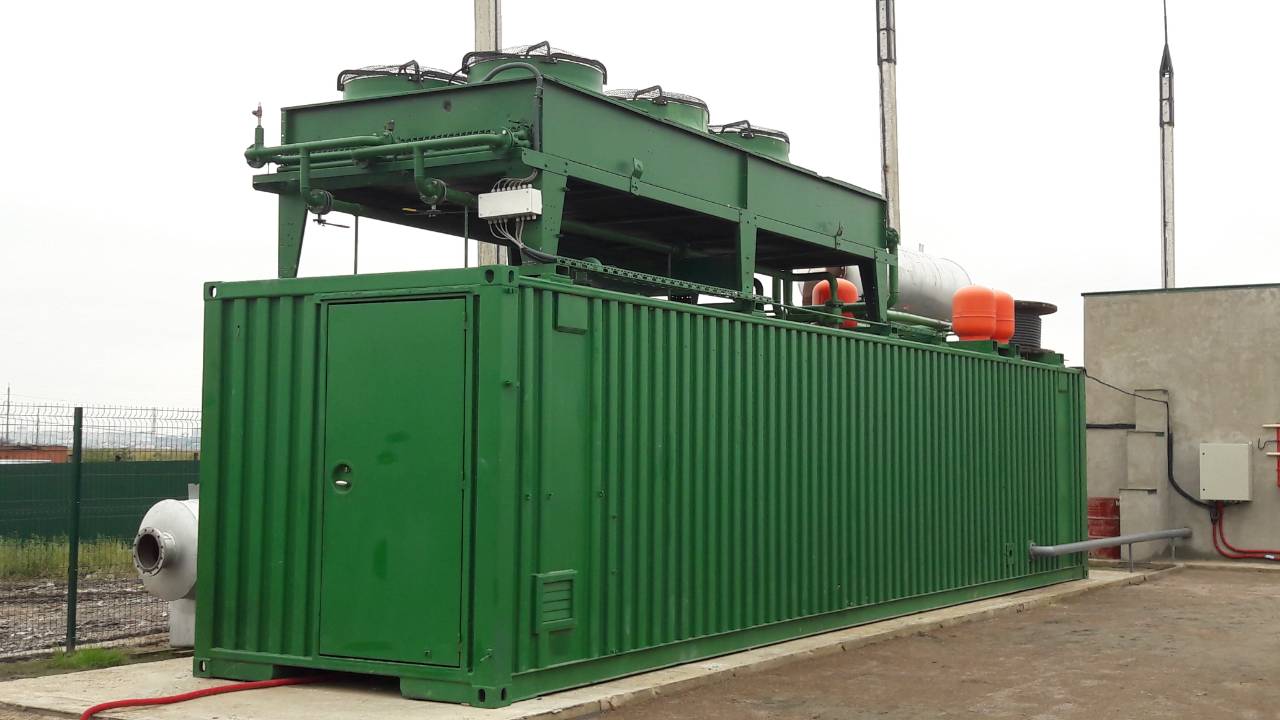 The project has a big social impact since it prevents wildfires.
The station annually extracts 3-4 million cubic meters of gas, with which it produces over 4 million kWh.
The technology of electricity production from biogas at Rivne station.
BIOGAS COLLECTION
The wells are evenly distributed over the entire area of ​​the solid waste landfill. An individual biogas pipeline extends from each well to the gas collection points. Then biogas is transported from gas collection points through intermediate gas pipelines to a special site with technological equipment.
BIOGAS PURIFICATION
A compressor station is located on a special site where biogas is subject to purification.
ELECTRICITY PRODUCTION
Biogas goes from the compressor station to a candle for combustion or to a cogeneration unit for electricity production.
ELECTRICITY TRANSMISSION TO THE NETWORK
The electricity produced through the transformer and the power line is transmitted to the general grid.