Polissian TPP has a capacity of 5.9 MW, the investments in the facility amounted to more than 10 million euros. The plant is climate-neutral and runs on biomass – residual woods from the wood-processing industry, forest sanitation, and energy willow, which grows near the TPP.
Along with the energy willow plantations, Polissian TPP forms a green energy cluster – a full cycle from fuel cultivation to electricity production.
The newly built TPP is capable to provide an uninterrupted power supply during peak loads and annually produce over 40 million kWh of electricity, which would significantly improve the energy balance of the region and the district.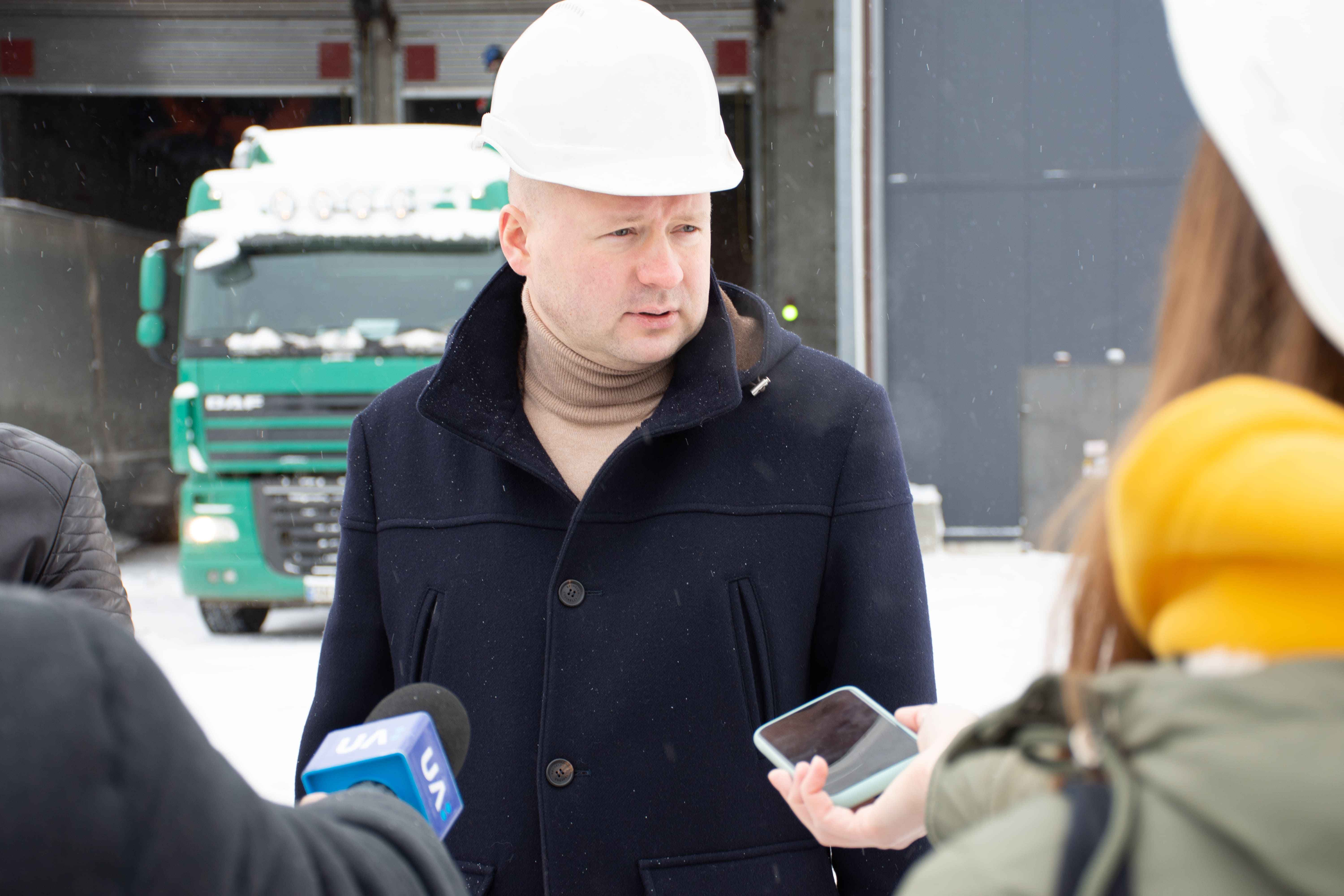 "We shall give up importing energy carriers and, instead, intensively build the new energy infrastructure that must be decentralized and use renewable sources to full advantage. We are rich in resources, such as biogas, biomass, other types of energy, what it takes to transform our energy sector by tomorrow is the boost and the effective state policy " –  said during the official presentation Ivan Nadein, founder of the Group of Companies Ukrteplo which includes Polissian TPP.
According to him, such facilities promote community development.
Polissian plant created employment opportunities for 50 individuals and additionally 200-300 jobs related to the woodchips production and delivery.
Moreover, the TPP will pay millions of hryvnias of taxes and fees and will facilitate the construction of the new enterprises in the region.
The Group of Companies Ukrteplo plans to expand the field of energy willow next to the TPP (now it occupies an area of 12 ha), to increase the volume of its materials.
It should be recalled that the Group of Companies Ukrteplo has been working in renewable energy since 2011.
During this period, the company has successfully implemented over 1 000 projects in 14 regions of Ukraine.
For instance, in 2017, it launched one of Ukraine`s largest biofuel boiler plants in Slavutych with a capacity of 10.5 MW.
In the fall of 2019, the new facilities of Ukrteplo were put in operation: a 4.2 MW solar power plant in the Vinnytsia region and a 2.7 MW biogas plant in Mariupol. The company has been developing the center of energy willow planting in the Kyiv region for the last five years; it has its parent plants from the Swedish plant varieties.
Priority areas of activities of the Group of Companies Ukrteplo: heat production from biomass; electricity production from renewable sources (biogas, the sun, hydro); energy plant cultivation.